Who can benefit from this service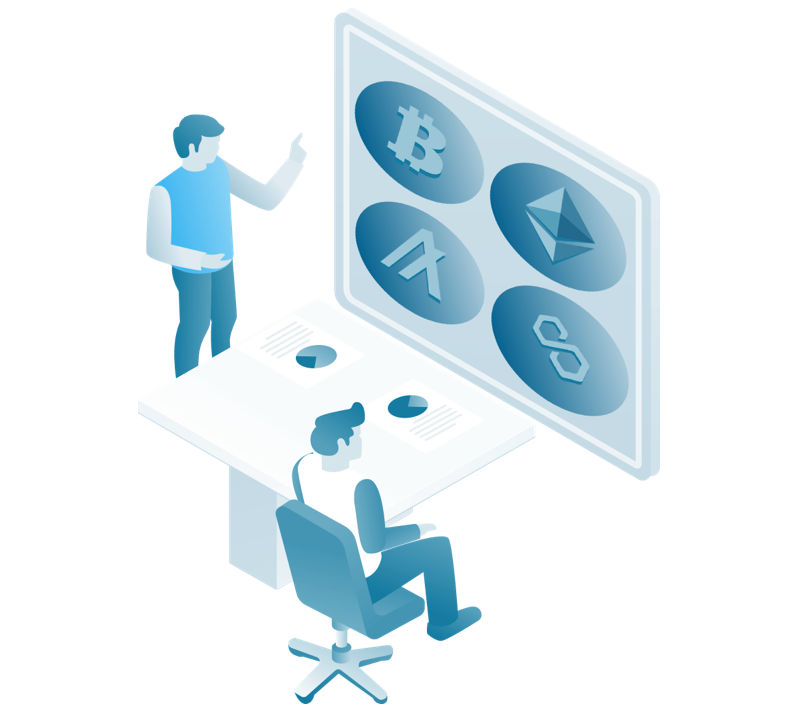 Blockchain agnostic consulting is aimed at all companies, organisations and individuals who wish to use blockchain technology to improve their processes.
This service is designed for those who want a flexible solution but need more in-house technical expertise to manage it.
This means that we do not favour a specific blockchain technology, but help customers evaluate the options available.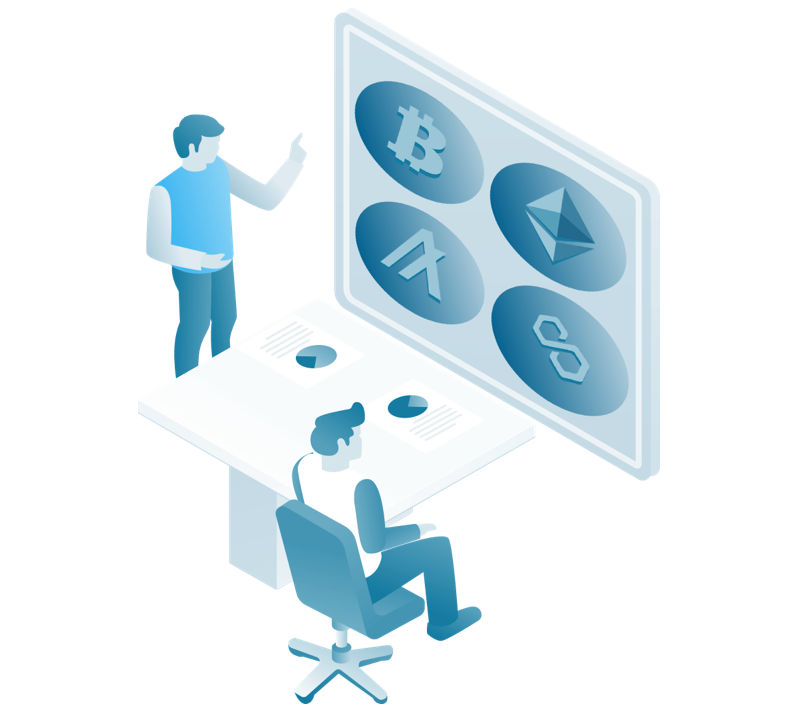 We work to ensure impeccable service.
The steps we follow are carefully planned and rigorously followed to meet every need.
For the development of solutions, we use Algorand, Ethereum, Polygon and Cardano.
What does the blockchain agnostic approach mean?
Blockchain Italia has a 'blockchain agnostic' approach, meaning that we are able to work with different blockchains without being restricted to a particular technology or protocol.
Why is a blockchain agnostic approach important?
After so many years of experience, we firmly believe that having a blockchain agnostic approach is crucial to maximising efficiency and effectiveness in achieving the goal, without constraints to a specific protocol.
What does it mean for our customers to be blockchain agnostic?
For Blockchain Italia's customers, the blockchain agnostic approach means providing fully customised blockchain solutions tailored to their specific needs. Our team of experts accompanies the client every step of the way, striving to achieve the desired objectives.
Copyright © 2023 Blockchain Italia.io
 Blockchain Italia S.r.l. P.IVA 10441490967 
Via Brembo 27, 20139 Milano