Italy is adopting a new technological frontier to conquer global markets: blockchain technology. This innovation, also highlighted in the Made in Italy bill, represents a crucial step to protect and promote the Italian character of products on international markets. In a world where the authenticity of products is essential, the introduction of TrackIT Blockchain, promoted by the ICE Agency, is revolutionizing Italian exports, offering companies a secure and transparent way to enhance the Italian character of their products on international markets.
Blockchain technology, with its ability to track information in a secure, transparent and immutable manner, has proven to be an invaluable asset in the management of global supply chains. By integrating this technology into production chains, Italian companies can guarantee the provenance and authenticity of their products. TrackIT Blockchain offers an innovative approach to achieving this goal, enabling companies to communicate the history of their products directly to end consumers.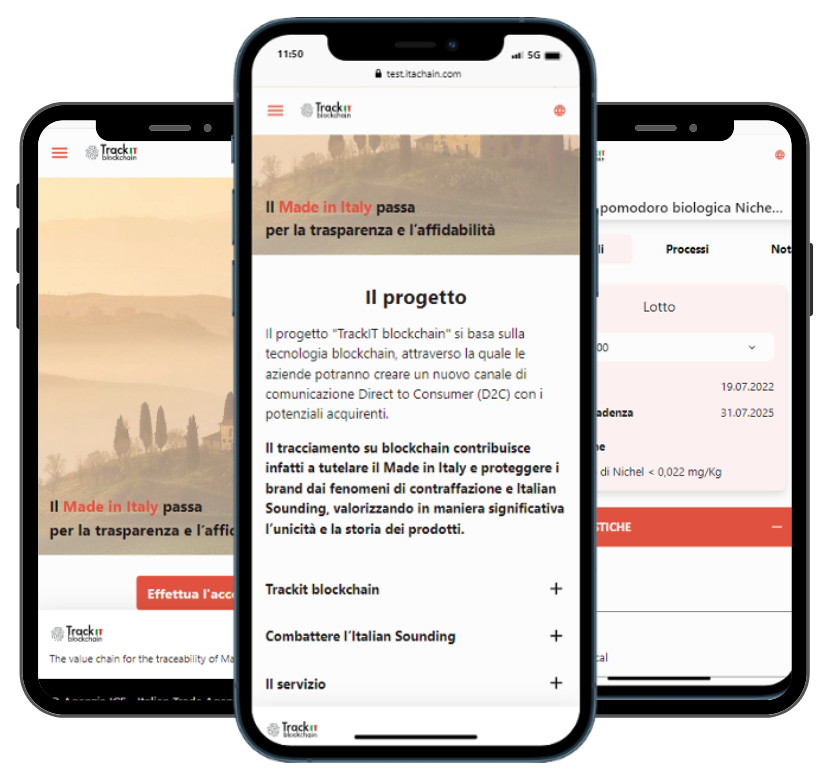 Working with leading service providers such as RTI consisting of Blockchain Italia, HSPI and Innova, the project offers companies access to the Itachain technology platform.
This integration enables companies to:
Communicate in a simple way: thanks to TrackIT Blockchain, Italian companies can tell the story of their products in a simple and direct way to end consumers, creating an emotional bond with the brand.
Increase end-consumer trust: the transparency offered by blockchain increases end-consumer trust, allowing them to verify the authenticity of the product and its origin.
Combat counterfeiting and Italian Sounding: the blockchain provides an additional layer of security, combating counterfeiting and protecting the Italian character of products.
Communicating corporate sustainability: through TrackIT Blockchain, companies can also communicate their sustainability and efforts to reduce their environmental impact, an increasingly important factor for international consumers.
"TrackIT Blockchain represents a step towards the future of Italian exports. We are excited to support this initiative that demonstrates the true potential of blockchain in the real world and opens new doors for Italian companies in global markets. Our mission is to provide the tools needed to compete in an increasingly digitised world, and TrackIT Blockchain is the key to creating authentic connections and lasting trust with international consumers."

– Pietro Azzara, CEO of Blockchain Italy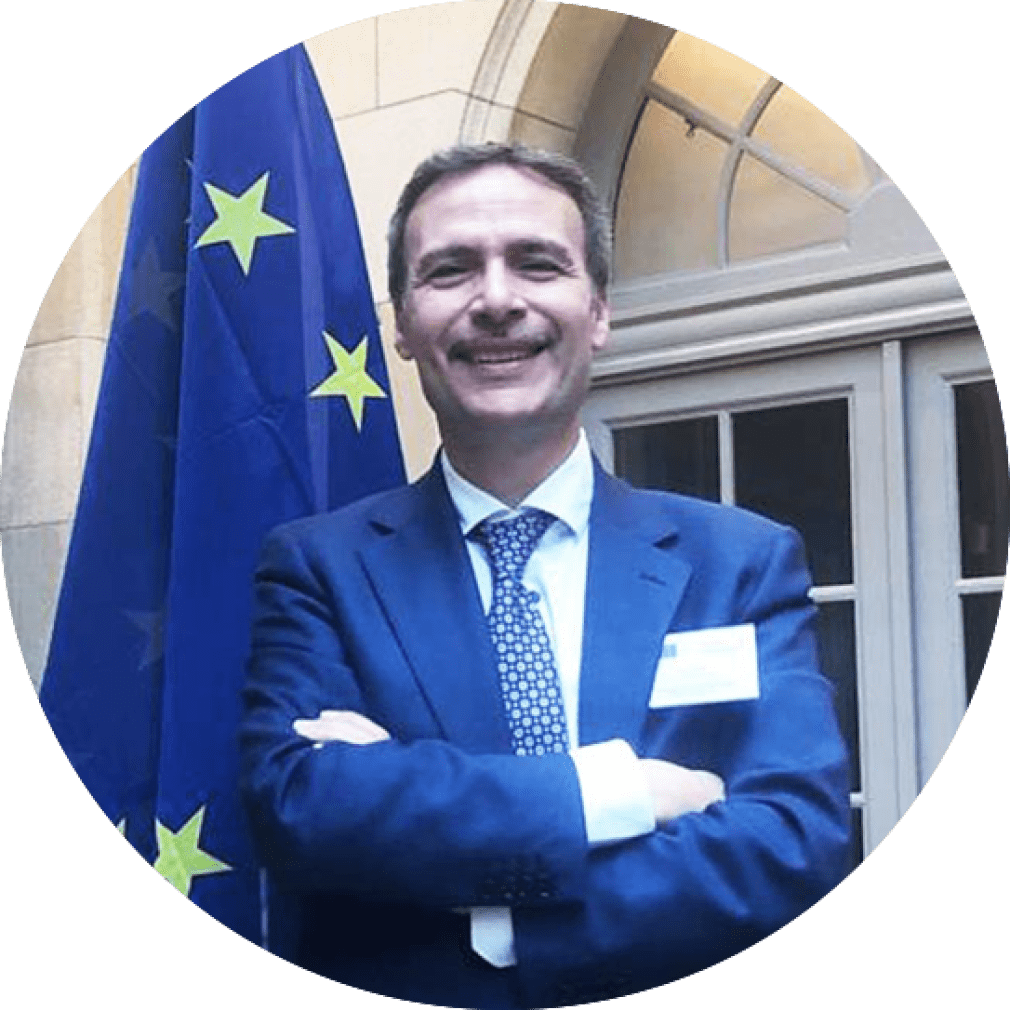 About Blockchain Italia Srl
Blockchain Italia is a leading company in Italy in the fintech and blockchain sectors. Its objective is to optimize digital processes through innovative protocols to improve efficiency. Thanks to its high specialization and tangible results, Blockchain Italia has developed various solutions for Italian and international clients, launching a multitude of products on the market for tokenization, payment systems, and notarization, such as Dedit.io, a notarization platform that won the "Top of the PID" award in 2020 and the MF Innovation Award in 2023, together with BNL. It is also the owner of the Blockchain Forum Italia format, an annual event that has been bringing together professionals and companies from the blockchain and fintech world since 2018, offering a unique opportunity for networking and in-depth exploration, and contributing to the growth and knowledge of the sector.
Copyright © 2023 Blockchain Italia.io
 Blockchain Italia S.r.l. P.IVA 10441490967 
Via Brembo 27, 20139 Milano