The ETH Milan 2023, one of the most prominent crypto events, took place on October 5th and 6th in Milan, at the Palazzo delle Stelline. The event brought together experts, developers, investors, and enthusiasts from around the world to discuss the latest trends, research, and innovations in blockchain, decentralized finance, smart contracts, privacy, and more.
On the afternoon of October 6th, Alessandro Brigato, Project Manager at Blockchain Italia, participated in the "RWAs Panel" roundtable along side Simone Romano (IoTex), Giorgio Giuliani (Backed Fi), Francesco Biviano (Arcton) e Bernard Ruf (Aktionariat), moderated by Luca Boiardi (The Crypto Gateway). They discussed Real World Assets (RWAs), their current applications, and future potential.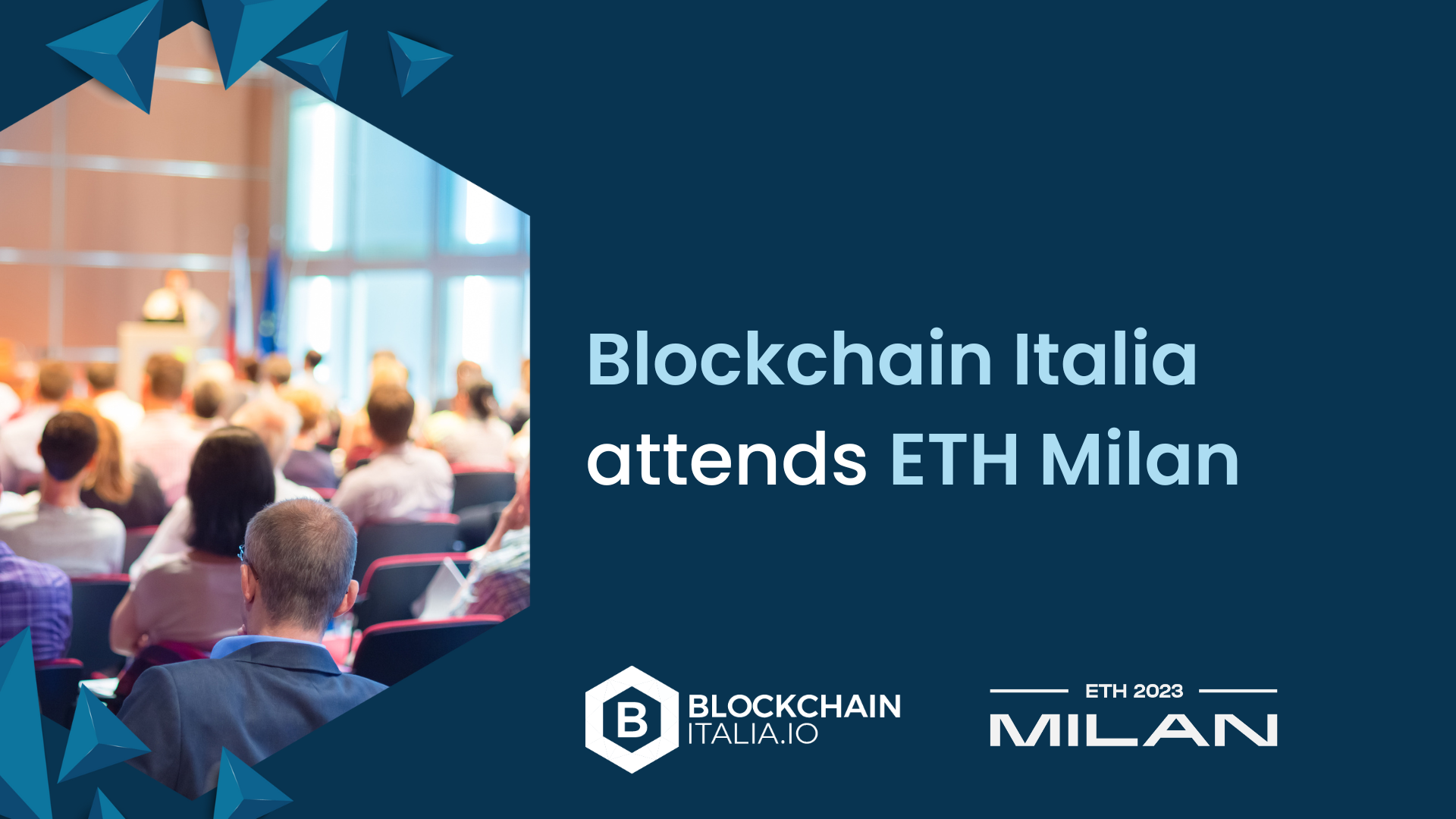 The day began with the "Blockchain Community Breakfast" held at the HQ of Blockchain Italia, a side event organized by the Blockchain Italia team in collaboration with Folks Finance, a leading DeFi protocol in the Algorand ecosystem, and the Coinstudy team, a highly active community specializing in research, study, and analysis of protocols.
The welcoming atmosphere of Blockchain Italia's office, combined with the energy of the participants, created the perfect setting. The event brought together enthusiasts, experts, companies, and innovators from the blockchain world who were greeted with warm croissants, Castroni coffee, and a delightful assortment of pastries.
The morning was entirely dedicated to the exchange of ideas and experiences: participants had the opportunity to share their passions, discuss the latest developments in the blockchain world, and build connections.
The Blockchain Community Breakfast provided a unique opportunity to meet familiar faces and establish new relationships, creating a network that transcends conventional professional barriers. The event allowed us to form meaningful relationships and explore new collaboration opportunities in the blockchain world; we also thank all the participants for their enthusiasm and affection shown. The connections made during this morning will undoubtedly lead to new collaborations and innovations in the world of blockchain."
About Blockchain Italia Srl
Blockchain Italia is a leading company in Italy in the fintech and blockchain sectors. Its objective is to optimize digital processes through innovative protocols to improve efficiency. Thanks to its high specialization and tangible results, Blockchain Italia has developed various solutions for Italian and international clients, launching a multitude of products on the market for tokenization, payment systems, and notarization, such as Dedit.io, a notarization platform that won the "Top of the PID" award in 2020 and the MF Innovation Award in 2023, together with BNL. It is also the owner of the Blockchain Forum Italia format, an annual event that has been bringing together professionals and companies from the blockchain and fintech world since 2018, offering a unique opportunity for networking and in-depth exploration, and contributing to the growth and knowledge of the sector.
Copyright © 2023 Blockchain Italia.io
 Blockchain Italia S.r.l. P.IVA 10441490967 
Via Brembo 27, 20139 Milano