During the first edition of ETH Rome, held from October 6th to 8th, 2023 in Rome, Blockchain Italia's employees of once again demonstrated their excellence in the field of blockchain technology. This victory not only represents a success for the software house but also highlights the flexibility and resource-focused approach of our team.
ETH Rome: an innovation contest
ETH Rome is a hackathon dedicated to blockchain that made its debut this year. Organized by brilliant minds in the blockchain field, it attracted talent from all over the world. This innovative environment provided the ideal opportunity for participants to test their skills and expertise in a variety of blockchain competitions. Within the hackathon, developers could choose between two main tracks, the first was Privacy & Security, and the track chosen by Blockchain Italia members. The second was DAOs & Dragons, implementation of decentralised governance infrastructures and better decision-making mechanisms.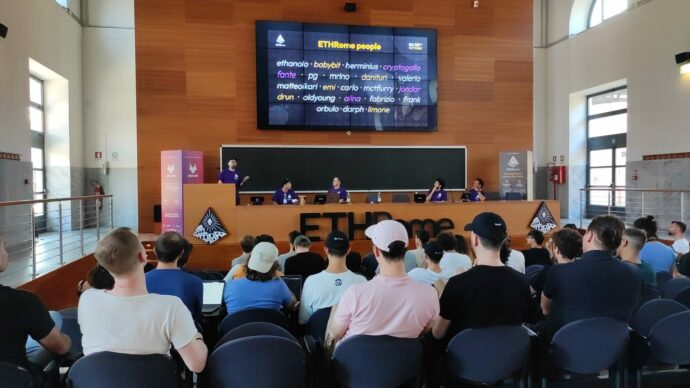 Photo by "Il Fatto Quotidiano"
Hackathon: Privacy Track
The challenge pushed hackers to explore the full potential of technologies and applications focused on privacy and security. Developers from Blockchain Italia chose to participate, and after approximately 48 hours of development and design, they secured the first position. This award is a significant recognition of the team's teamwork, tenacity, and distinctive development capabilities.
In addition to participating in the hackathon, which was the centerpiece of the ETH Rome event, the team decided to take part in two other challenges offered by sponsors:
Waku's Bounty : Waku is a family of robust, censorship-resistant, and decentralized communication protocols designed to enable privacy-focused messaging for web3 applications. The challenge was to find and implement the best use of Waku, evaluating technical implementation, originality, real-world use case, user experience, and meaningful application of Waku. After hours of intense design, our developers secured the first place.
Base's Bounty : Base is a secure, low-cost Ethereum L2 solution designed to build on-chain applications easily. The challenge was to leverage Base to create a user-friendly product for consumers. The project had to be open-source and somehow connected to Base. The team participated in this competition, and after hours of development and design, they clinched the second position!
Blockchain Italia's Participation: Team Beccamose Within this context
Blockchain Italia developers Stefano Faieta and Gabriele Di Remigio presented the project "Beccamose" in collaboration with Mattia Pomelli, a former team member. This application enables real-time location sharing between two Ethereum wallets in a completely encrypted and peer-to-peer manner, without the intermediation of third parties. Using ScaffoldETH2 as the primary stack for front-end and smart contract development, the team was able to synchronize and expedite the development process. An intriguing aspect of Beccamose is the use of ScaffoldETH2's Burner Wallet. This feature allows users to automatically create a new disposable address each time they want to use the application. This not only enhances user experience by simplifying the registration process but also increases user privacy, as a new wallet is generated for each location sharing session. Additionally, Beccamose integrates Base, a platform that enables users to create an NFT called "Proof of Meet," demonstrating that they have met without revealing the geographical location. Thanks to Base's performance and scalability, users' experience in creating this NFT is optimal.
Support from Waku and Base The support provided by Waku and Base, who sponsored the hackathon bounty, allowed the Blockchain Italia team to showcase their value in this competitive context.
"With Beccamose, we set out to redefine privacy and security in the blockchain by creating a fully encrypted environment for sharing locations on Ethereum. Beccamose is not just an app, but a revolution in the way we experience digital anonymity. Every transaction is an opportunity to explore the world without compromising our privacy, thanks to our 'Proof of Meet' NFTs. We are excited about this project in which security and innovation meet without compromise"

– Stefano Faieta, Blockchain Italia developer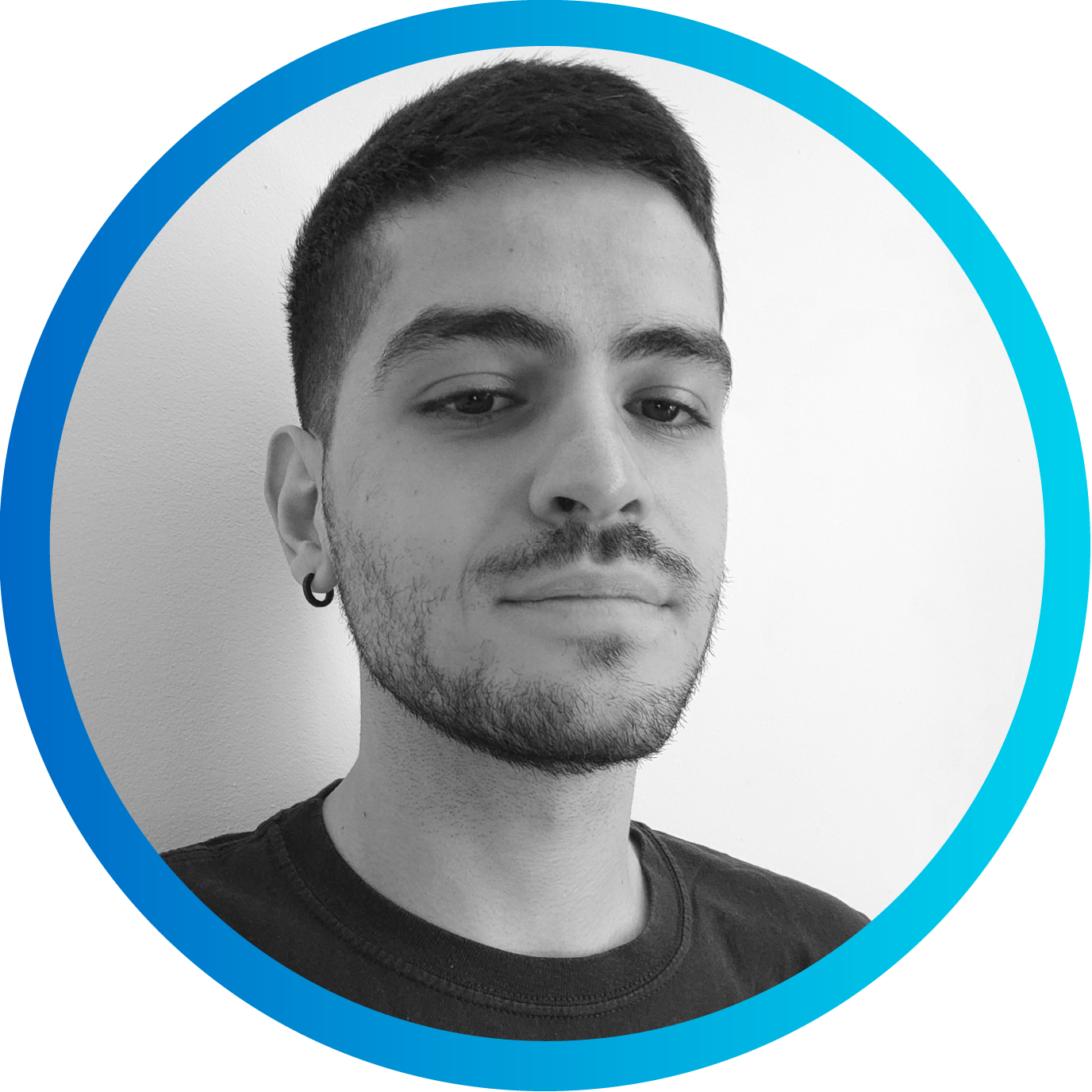 The support of Waku and Base
The support provided by WAKU and BASE, which provided the bounty for the hackathon, enabled the Blockchain Italia team to prove its value in this competitive environment.
About Blockchain Italia Srl
Blockchain Italia is a leading company in Italy in the fintech and blockchain sectors. Its objective is to optimize digital processes through innovative protocols to improve efficiency. Thanks to its high specialization and tangible results, Blockchain Italia has developed various solutions for Italian and international clients, launching a multitude of products on the market for tokenization, payment systems, and notarization, such as Dedit.io, a notarization platform that won the "Top of the PID" award in 2020 and the MF Innovation Award in 2023, together with BNL. It is also the owner of the Blockchain Forum Italia format, an annual event that has been bringing together professionals and companies from the blockchain and fintech world since 2018, offering a unique opportunity for networking and in-depth exploration, and contributing to the growth and knowledge of the sector.
Copyright © 2023 Blockchain Italia.io
 Blockchain Italia S.r.l. P.IVA 10441490967 
Via Brembo 27, 20139 Milano